The die-hard sports fan is excited about announcing how much they love their team to the world. Remember the word, "fan" is just a shortened form of "fanatic." No matter who their team is, a true fan loves their team and supports them by wearing the team's jersey, flying their flag, and displaying the team colors. No matter what sport they follow, sports fans want everyone to know who their favorite teams are.
What sports are best for custom framing sports items?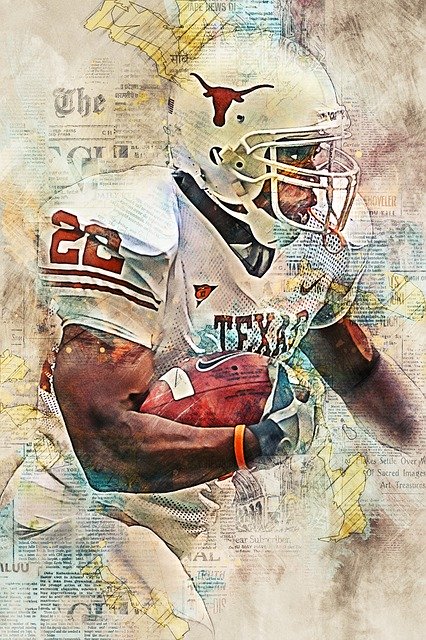 There are so many sports to choose from it won't really matter. Of course, there are the four "All American" sports: football, baseball, basketball, and hockey. Soccer is making a run for one of the top sports in America as it's already one the most popular sports in many other countries. Other choices include racing, tennis, and boxing. Some sports are more popular to specific regions such as skiing, surfing, or rodeo. All of these sports and more have avid fans who are eager to showcase their favorite team or athlete. You can always wear your favorite team's colors and fly their flag to represent. In addition, you can elevate your fandom by using custom framing to create eye-catching displays and décor you and your guests can enjoy. And don't forget that custom framed sports items make great gifts for the true fan too!
Custom Frame Sports Posters and Photos
If you have a sports-themed basement or bedroom, custom framed posters and photos can make some great conversation pieces. It doesn't always have to be about a specific team, it can be about the sport itself. Posters and photo collections of helmets, baseball gloves, and other related sports equipment can make great decorative pieces. But there are lots of other things worth custom framing too. Think of the time your team won the big championship (like the Kansas City Chiefs won the Superbowl last year!). When that kind of news makes the front page of the newspaper or the cover of a magazine, enjoy the moment forever with a professional custom frame.
You can also custom frame your own sports photos. Remember the first time your daughter slid across home in softball? Or how about the day your son crossed the finish line of his first race? Commemorate the moment and seal it in a custom frame and help them feel like the sports star they are.
Custom Frame Team Jerseys
One of the fan's favorite ways to support a team is to rock their star player or favorite player's jersey. That jersey will look great in a custom frame or a shadow box with other memorabilia from a game you attended. If that jersey is signed by the player you'll definitely want to protect that prized possession from everyday wear and tear by keeping it in a custom frame.
Save Those Ticket Stubs!
If you get to go to games frequently, or you were present at one of the most memorable games in the team's history, you probably saved the ticket. Why not custom frame sports tickets? Custom framed sports tickets are complementary décor in a game room or media room. Plus, they can make a great conversation piece as you remember the game.
Create Your Own Players Hall of Fame
If you are a lifelong fan of a particular team or sport, you can probably rattle off the litany of their former players and their stats. It's likely you can go back decades with a team you love. If you have a few of your own "all-time favorite players, even if they are from different teams or sports, you can custom frame them and make your own hall of fame to be enjoyed. This would also make a great gift for a fellow sports fan.
Let Suburban Frames in Atlanta Help
At Suburban Frames, we want to help you celebrate your favorite sports, wins, and players. We will use our years of experience and expertise to build a custom frame for your sports-themed items. Let us help you celebrate your favorite teams and players with a custom frame! Call us today to learn more!